Do You Have A Roofing, Siding or Gutter Project We Can Help With?
Asphalt & Asphalt Fiberglass Shingles
Manufacturers have created asphalt shingles that imitate the look of wood and slate.
Although these terms are used interchangeably, most roof shingles used today are technically known as asphalt fiberglass shingles. The fiberglass mat embedded in the shingle provides an extra measure of strength and tear resistance.
These shingles are the most popular type of roofing for sloped roofs because they're affordable, easy to install, durable, and available in a wide variety of colors. Premium grades of "laminated" asphalt fiberglass shingles are typically warrantied for 50 years.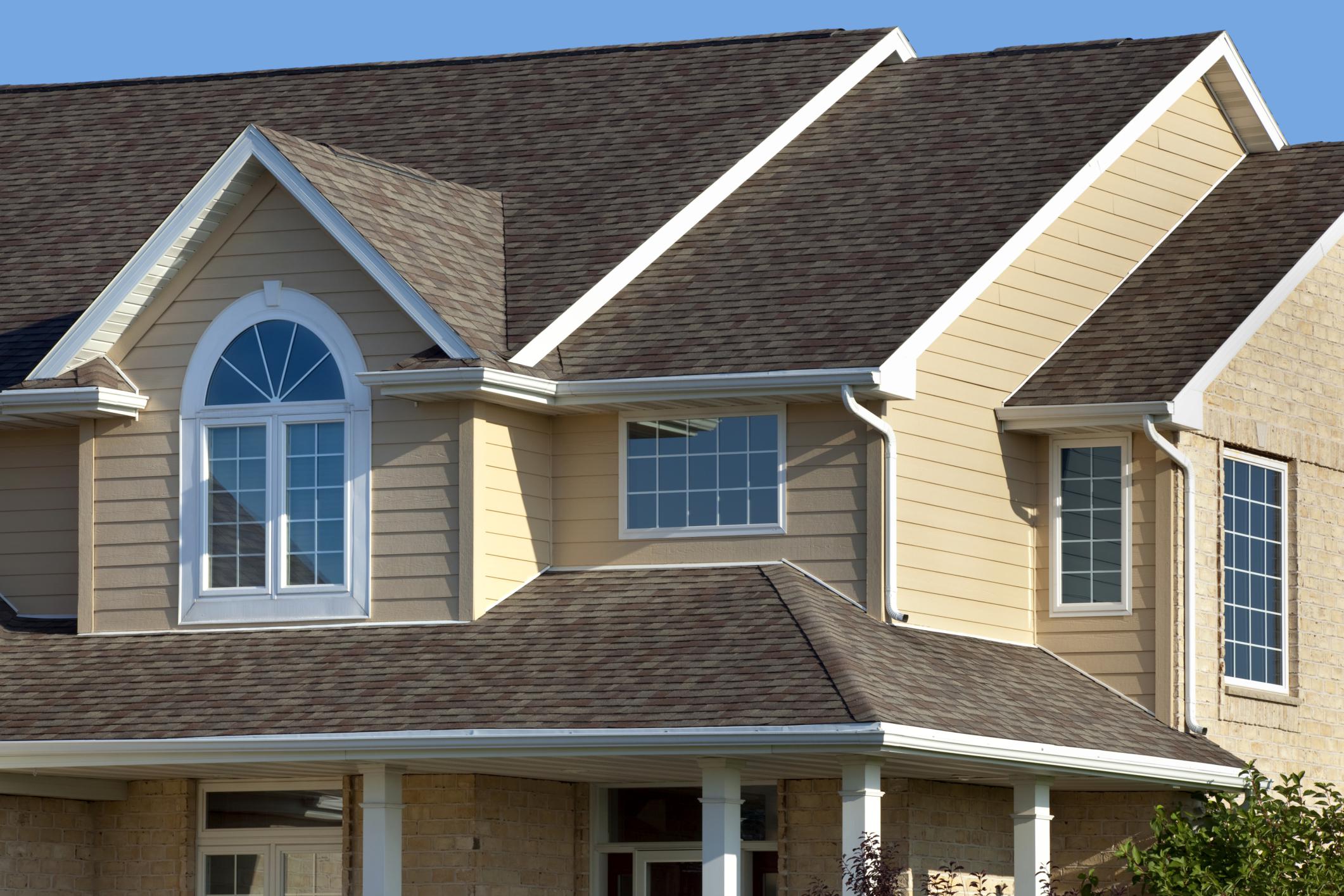 Wood Shingles & Shakes
Wood shingles and shake roofs are beautiful, but expect more maintenance compared to an asphalt roof.
Wood shingles and shakes usually come from red cedar, Alaskan yellow cedar or Eastern white cedar. These evergreens produce wood that is dimensionally-stable and naturally resistant to rot and insect attack.
The main difference between shingles and shakes is that shakes are split from the log and have a rough, random texture; shingles have a smoother surface because they're sawed. A wood roof is expensive, and requires extra skill to install. That's why most people avoid installing this type of roof unless they're dealing with an historic house.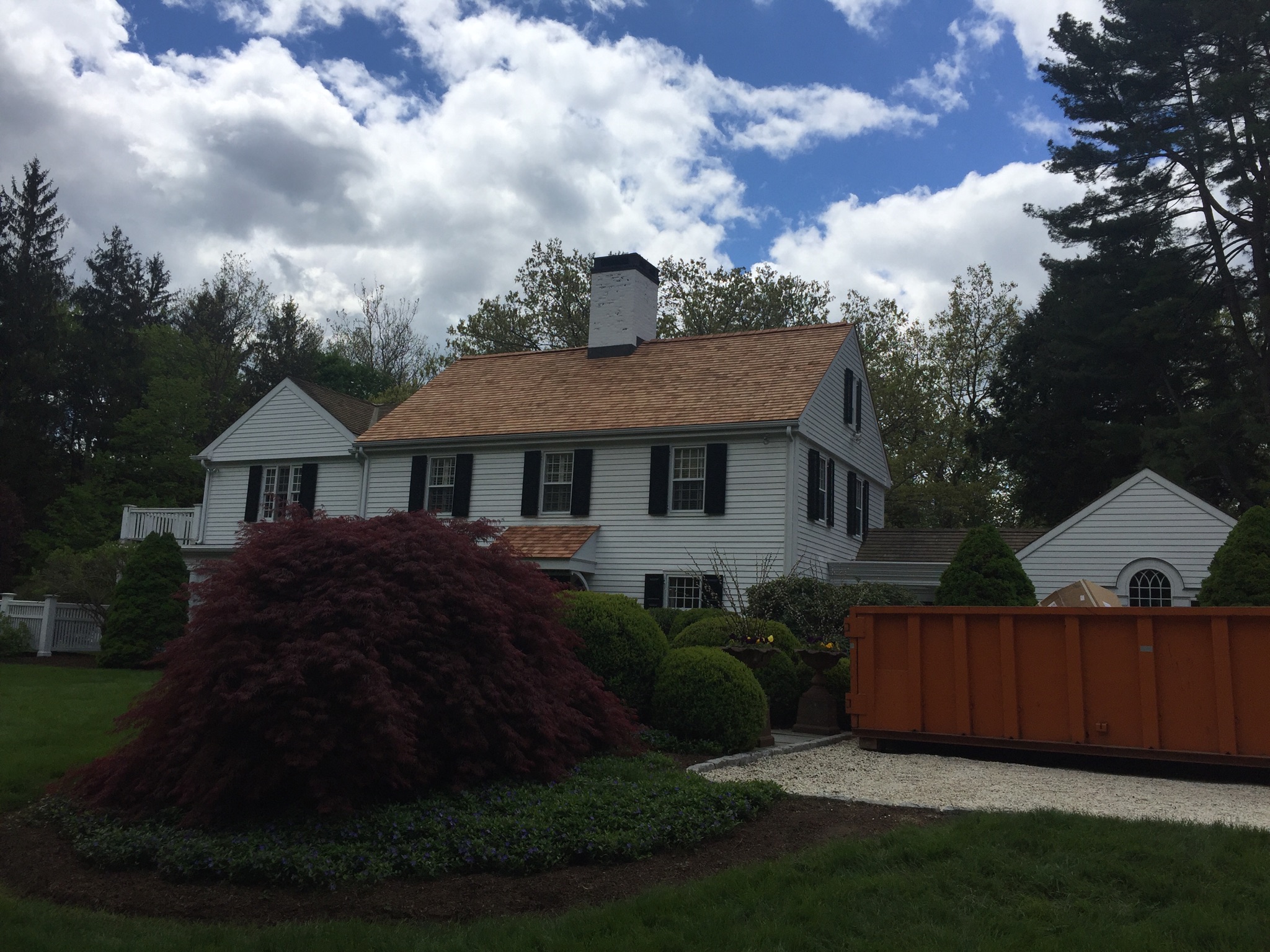 Metal Roofing
Beautiful and enduring, metal roofing is highly valued as one of the top renovation-friendly building materials and it can last a lifetime. Non-metal roofing begins to deteriorate as soon as it is installed and exposed to normal weather such as UV rays, high wind and severe temperature changes. The average non-metal roof lasts only 15 to 20 years; whereas a metal roof can last 2-3 times that. In many cases, it will be the last roof you ever install on your home or commercial building.
Some of the advantages include:
Wide assortment of colors and finishes
Energy efficient – can save up to 40% on your annual energy bills
Superior strength and durability
Wind resistant up to 140 mph
Fire proof
Long warranties – 30-50 year manufacturer warranty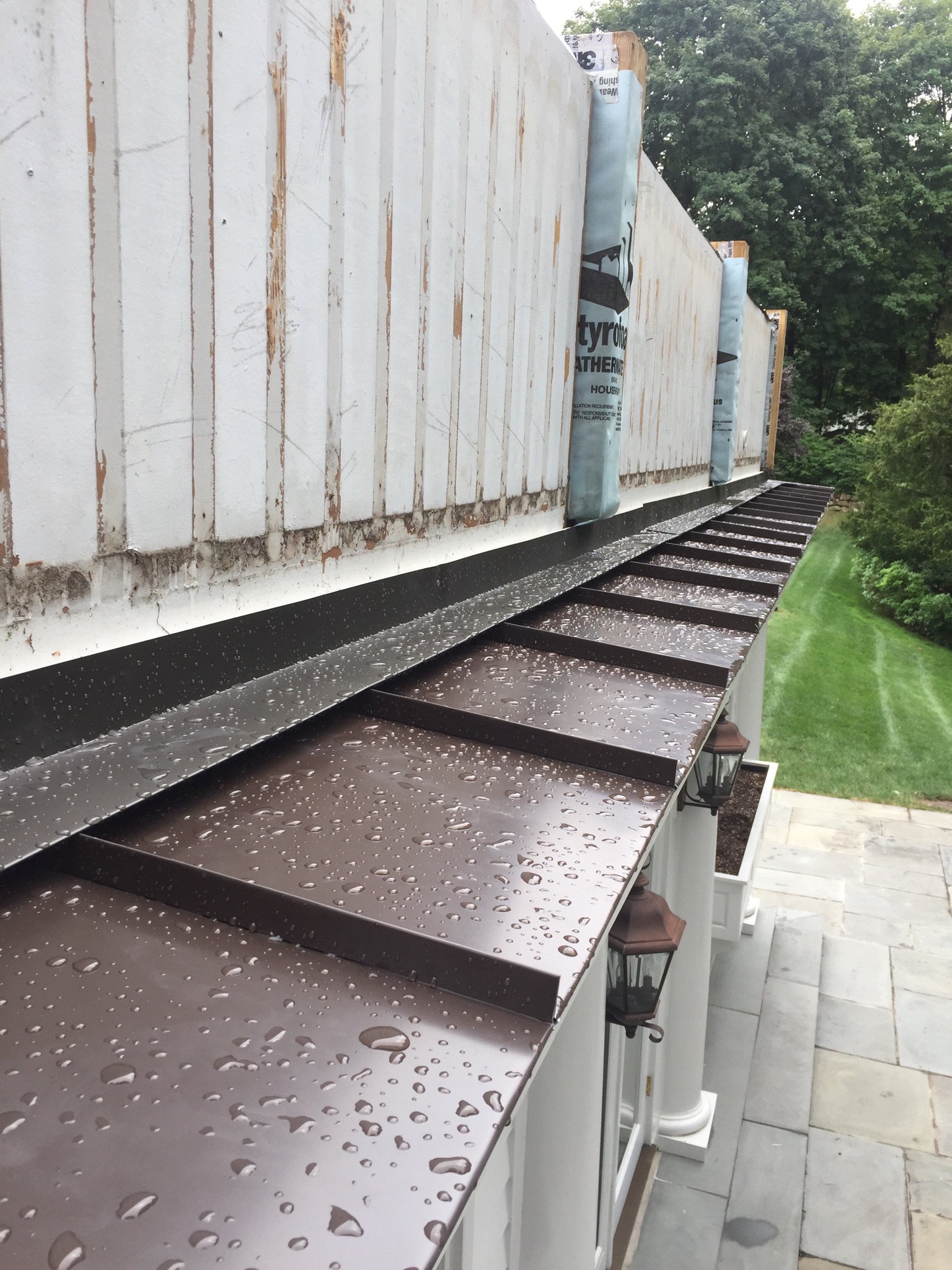 Copper Work
Copper offers a character and durability that no other metal can match. Its appearance can complement any style of building. Its warmth and beauty make it the preferred material for architects and home owners. The use of copper is based upon traditional practices proven over many years. Copper's resistance to the elements ranks among the highest of all metals.
When properly designed and installed, a copper roof provides an economical, long-term roofing solution. Unlike many other metal roofing materials, copper requires no painting or finishing.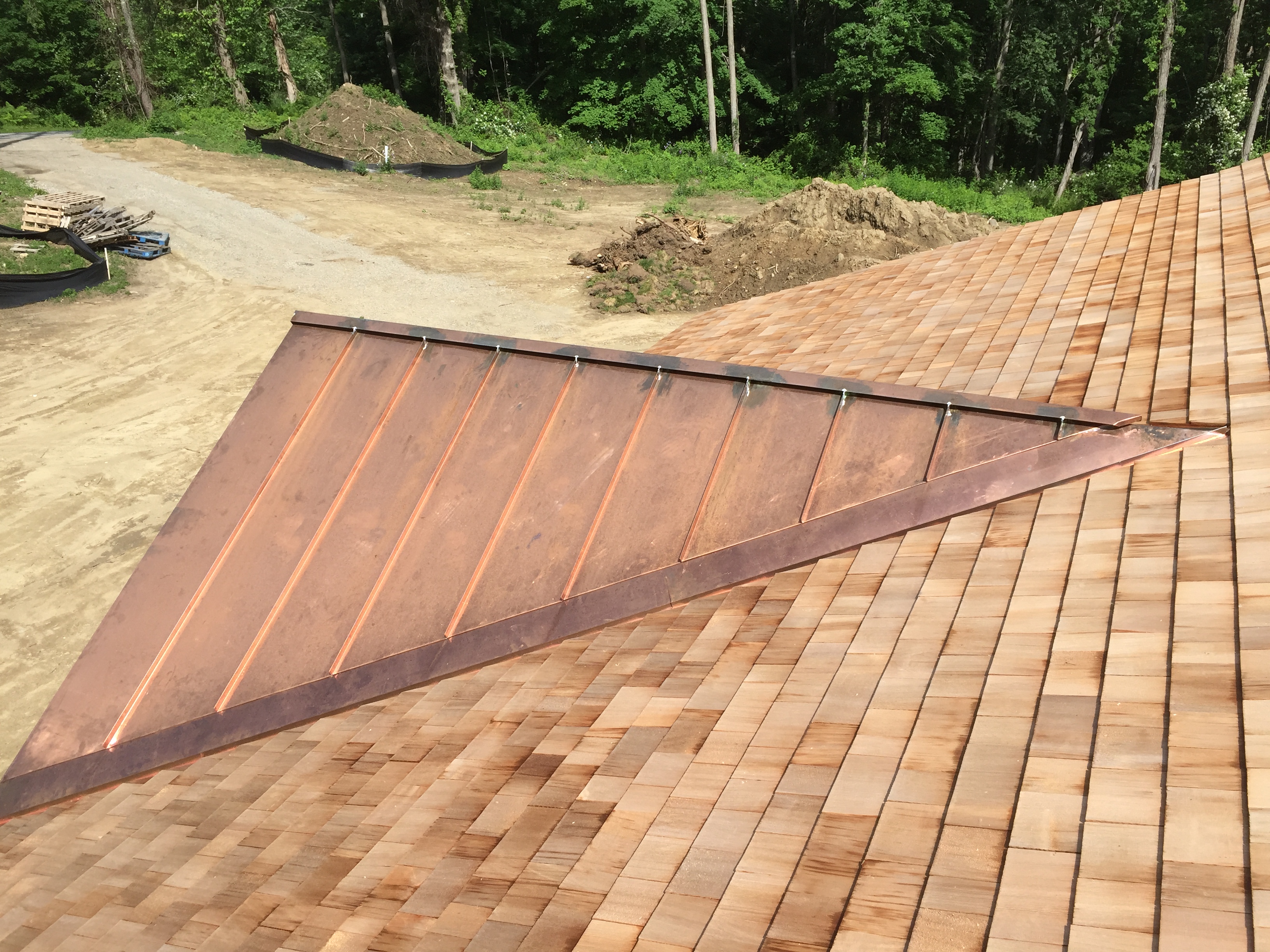 Certifications & Referrals