Do You Have A Roofing or Gutter Project We Can Help With?
Asphalt & Asphalt Fiberglass Shingles
Manufacturers have created asphalt shingles that imitate the look of wood and slate.
Although these terms are used interchangeably, most roof shingles used today are technically known as asphalt fiberglass shingles. The fiberglass mat embedded in the shingle provides an extra measure of strength and tear resistance.
These shingles are the most popular type of roofing for sloped roofs because they're affordable, easy to install, durable, and available in a wide variety of colors. Premium grades of "laminated" asphalt fiberglass shingles are typically warrantied for 50 years.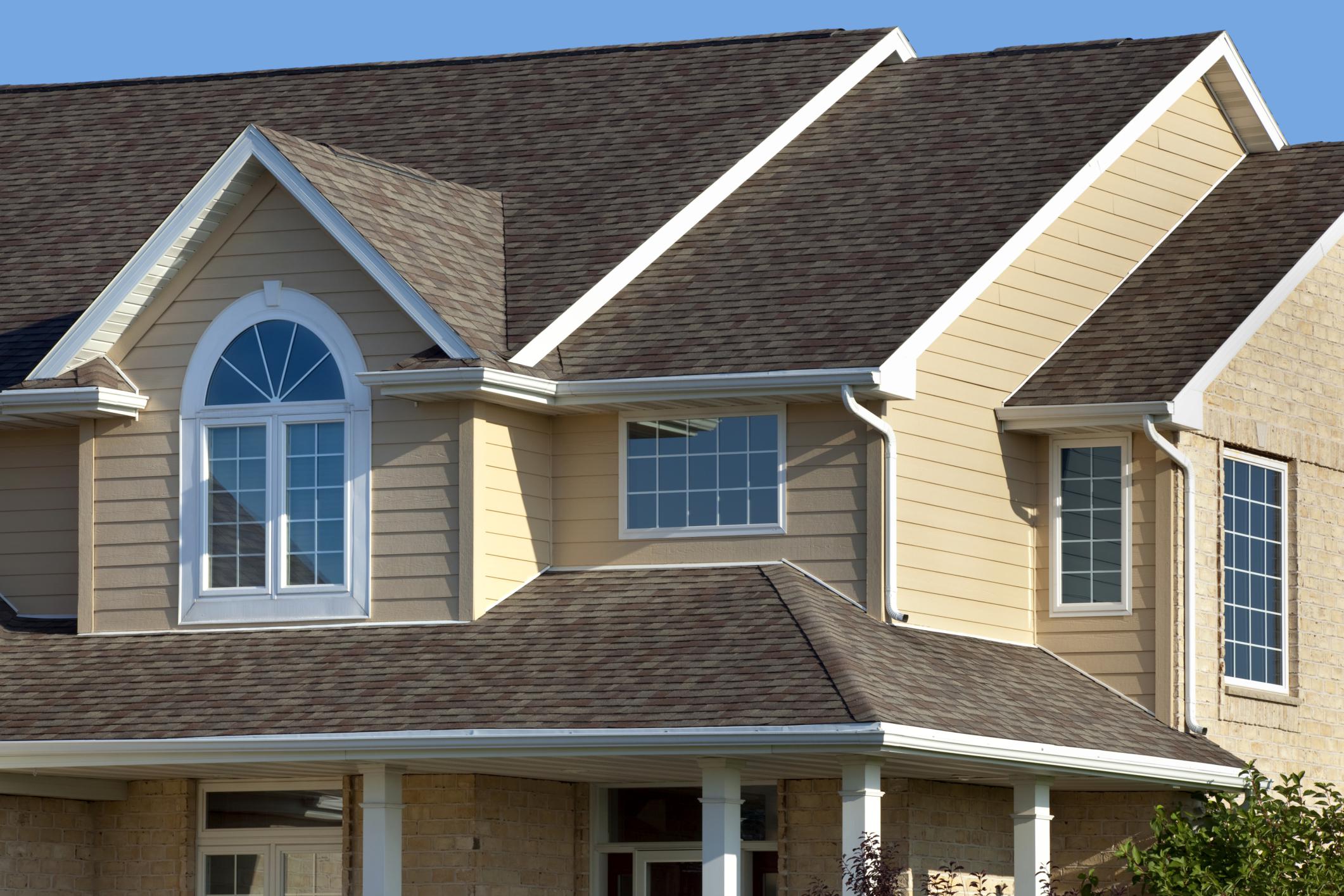 Flat Roofing Specialists
Because any flat roof is inherently prone to leaking, it's important to hire skilled installers whenever flat roofing is repaired, replaced or installed.
This roofing category is often grouped with "low-slope" roofing because many of the roofing treatments are the same. The most common flat-roofing materials used on residential and commercial buildings today include single-membrane systems like EPDM or rubber roofing, thermo-polyolefin (TPO) roofing and PVC roofing.
High-density Spray Polyurethane Foam (SPF) roofing is a system that coats the roof with a continuous layer of foam insulation that can also serve as the finished roof surface (as long as a protective coating is applied over the foam).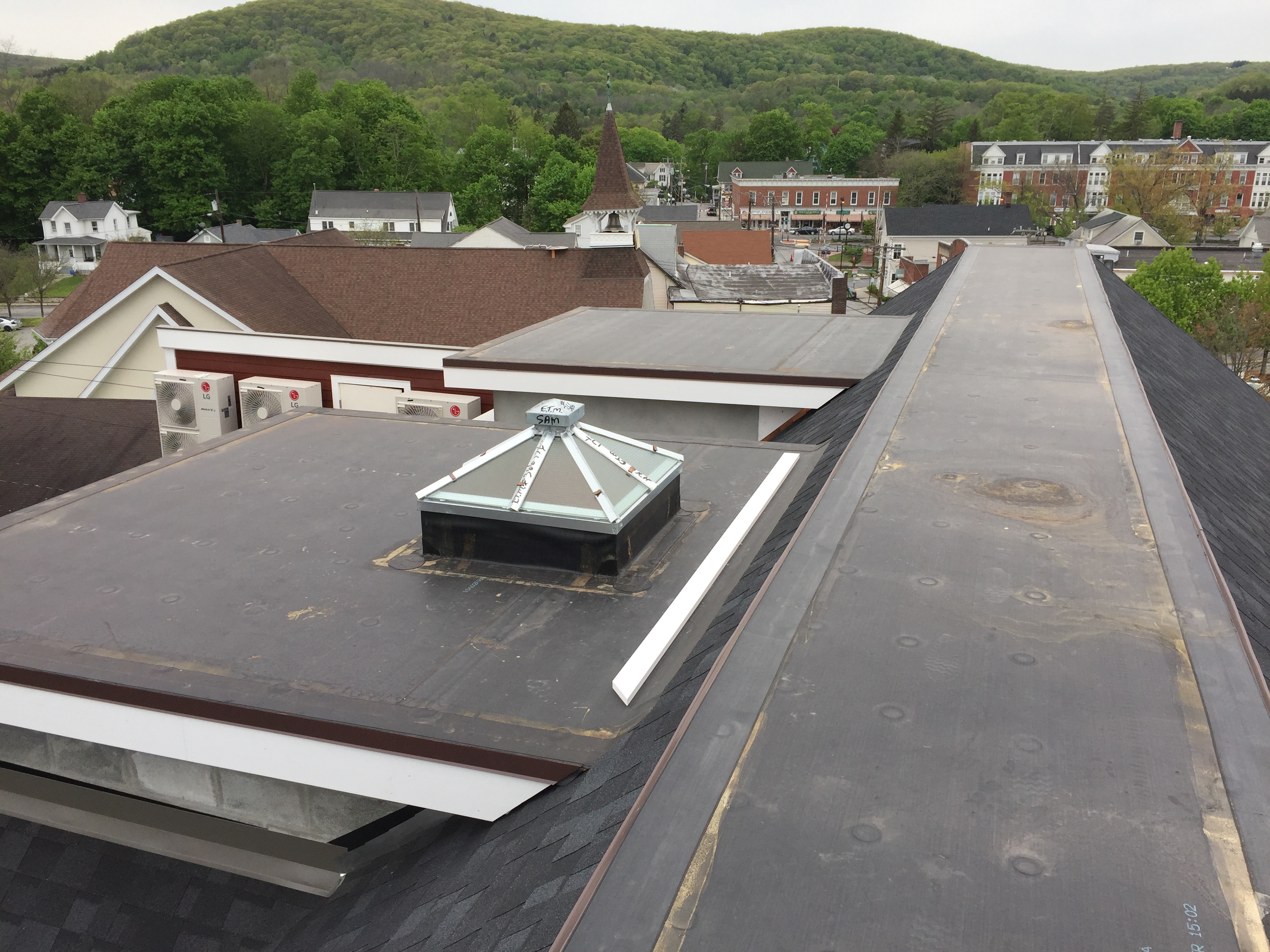 Rubber Membrane Roofing
Although rubber has been around for a long time, rubber roofing is fairly new. That's because it's taken a great deal of chemistry research to develop a thin rubber membrane with the durability and waterproof qualities required of a roofing material. Rubber roofing is sometimes referred to as EPDM roofing. EPDM is an abbreviation for ethylene propylene diene monomer, the highly engineered compound used to manufacture most types of rubber roofing. Rubber roofing is used primarily on flat or low-slop roofs in both commercial and residential buildings. A "membrane roof" usually refers to a rubber or EPDM roof that is installed in a flat roof or a low-slope application. Many commercial buildings have membrane roofs; few houses do.
Boss Roofing is experienced and certified to install the best commercial roofing systems from the leading manufacturers. If you are in need of a new commercial roof, we can help you select the right one for your needs. We have experience installing a wide range of commercial roofs, including:
Thermoplastic Roofing (TPO) – Thermoplastic polyolefin (TPO) membranes offer superior performance compared to older types of single-ply roofing. TPO membranes are heat reflective, UV-resistant, and water-tight.
EPDM Roofing –An extremely durable synthetic rubber roofing membrane, EPDM is one of the most popular commercial roofing applications. EPDM has proved itself for decades as one of the most flexible and durable roofing systems.
PVC Roofing –PVC roofing is a flexible, thermoplastic membrane manufactured using UV-resistant polyvinyl chloride. PVC is virtually maintenance-free and has one of the lower installation costs among other commercial roofing systems.
Metal Roofing – Metal roofs are once again emerging as the premier roofing system for commercial buildings. Recent innovations in metal roofing systems and coating technology gives commercial metal roofs a number of advantages other roofing systems. For example, metal roofs can last up to four times longer than asphalt shingles and single-ply roofing systems.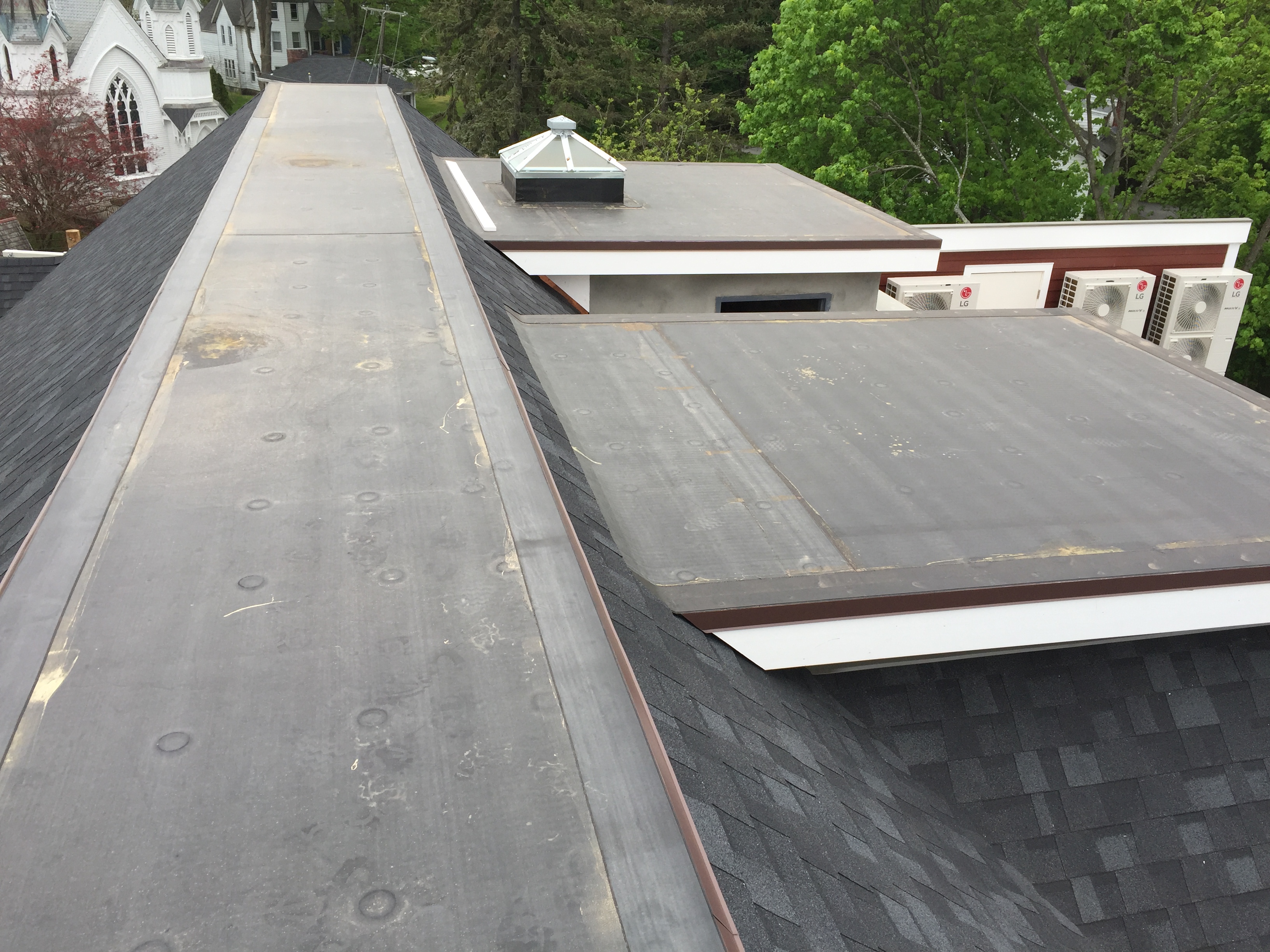 Certifications & Referrals